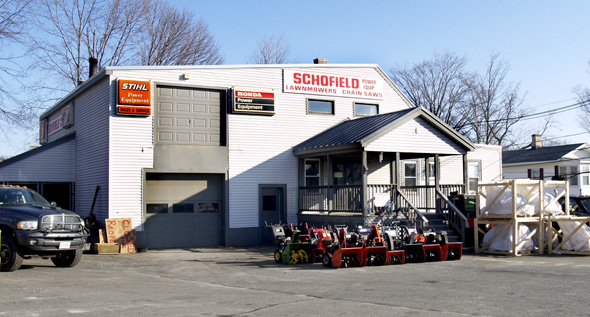 Our slogans says; "You've Got Schofield Power!" because that's the truth when you purchase your power equipment from us. We not only sell quality performance power lawnmower, snow-blowers, generators and chainsaws, we service them too, right on the premises.
Homeowners and businesses of all types prefer doing business with us because we know our products. We start by finding out what your specifics needs are, then, we match the product line that will fulfill your expectations.
We know you want to get the job done right the first time…without the hassle. At Schofield Power Equipment it's all about providing you with the best power equipment and product knowledge. Our expert maintenance and repair service professionals are a Big Bonus!
Schofield Power Equipment proudly carries these great brands:
Due to the current situation we will be temporarily closed until April 7th.
We hope everyone stays healthy and safe during this time!
12 Summer Street
Leominster, MA 01453
Call Today:

978.537.7131​
12 Summer St. Leominster, MA 01453
Call Today:

978.537.7131​